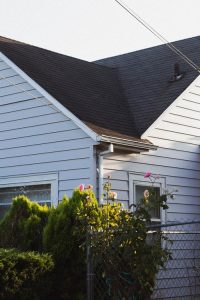 After a harsh winter, your roof may be in need of some repairs. We can help you whether you need shingle replacements or the construction of a completely new roof. When it comes to residential roofing services make Eastbrook roofers is your go-to residential roofing expert! Why now? Well, many of us just got a stimulus check, and putting that money into your home might just be the best investment you make this year. 
Our Residential Roofing Services
Here at Eastbrook Construction, our contractors have over 20 years of experience working in residential neighborhoods. We offer a variety of roofing services to help our customers. From our free roofing estimates and inspections, to complete residential roof replacement we will make sure time with us is money well spent. Now is the time too! Winter has ended, tax returns are coming, and like previously noted, there is that stimulus money.
If you are unsure about which repairs or services you need, we offer free roofing estimates! We can tell you exactly what you need to improve the strength and longevity of your roof. Moreover, we offer these services in areas such as Brighton, Fenton, and Ann Arbor, covering three counties near you!  If you are looking for an experienced contractor to service your roof this spring season, contact Eastbrook Roofing Company today!
New Roof and Shingle Replacement
Unfortunately, harsh winter weather and heavy winds can damage shingles which leads the roof to become more susceptible to water and ice damage. So, when it comes to shingle replacement, you want to make sure that you hire the best roofing contractor available to get the best deals and minimize the chance of error. Shingles are very important to a house and provide wind resistance, heat resistance, and algae resistance to your roof.
Getting a new roof built can be a long and loud process. As a result, by hiring an inexperienced contractor you risk a long construction period and neighbors being upset by the noise. Fortunately, our contractors specialize in roof installation, roof inspection, roof repair, roof replacement, and roof restoration. Because of this, we can get your roof built quickly and efficiently at an affordable rate.