If you are looking for affordable roofing Brighton, then you are in the right spot.  At Eastbrook Roofing & Construction, we have been providing affordable roofing services for decades. In that regard, when it comes to local roofing companies near Brighton, in Livingston County,  we'll save you money on both roof inspections and new installations.
Affordable Roofing Services
After each long Michigan winter, you should have an annual roof inspection.  A proper roof inspection can determine if your roof is in need of repair or to be replaced.  Also, winter storms may have torn off shingles or caused leaks you are not aware of.  The experts at Eastbrook Construction can inspect your roof for damages and let you know exactly what you need. Sometimes it could just be a few shingles, or possibly your roof is good to go for another year.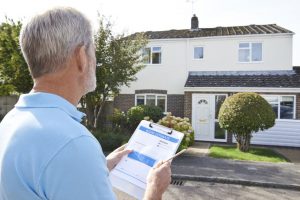 Knowing the condition of your roof will help rest easy knowing exactly what you need. In addition to inspections, Eastbrook Construction can handle all the repair needs as well. Eastbrook Construction is considered one of the most affordable roofers in Brighton, or Ann Arbor. We have been part of the Brighton community for decades and service the whole city.
Make sure to give the exterior of your house as much attention as the interior with new roof installation and repair services. What makes us affordable roofers? We are local working pretty much within a 50-mile radius. In addition, most of our jobs come from word of mouth and referrals. We don't spend tons on advertisements either. That in combination with our industry knowledge and contacts lets us give you an accurate and affordable roofing quote.
Expert Help
When it comes to choosing what type of shingles for your roof, we can help. At Eastbrook Construction, our staff can help you decide what type of shingle you want and what colors best compliment your home. Also, we will make sure your roof has proper underlayment, venting, flashing, and cover other critical elements when we do a new roof installation.  In addition, we also repair roofs, repair skylights, do damage restoration, and more. Finally, please contact us today at 248-877-9247 or use our form to set up a consultation on the services that Eastbrook can provide.