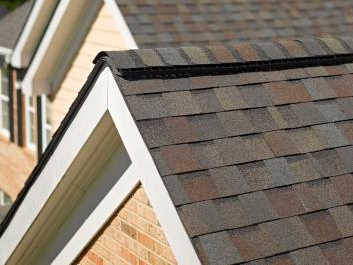 There are many things to consider when replacing a roof. After the chaotic weather this winter, some people will be looking to get their roofs replaced. Replacing a roof is a huge task and not an easy decision. So, it is good to consider all variables during the process.
Water Shield
When you are replacing a roof, you should install a water shield (or ice shield). These shields are waterproof membranes from ice and water damage. Considering Michigan has chaotic rainy seasons and a freeze-thaw cycle, a water shield can guarantee your roof stays in good condition for a long time.
The water shield comes in three different types: sand/granular surface, smooth, and high heat. This can be a major upgrade during your roof replacement. It will prevent ice damming during the heavy snow season and prevent the freeze-thaw cycle from damaging your roof.
Shingles
When your roof is coming off, you should consider what shingles you want to install. The right type of shingles can provide better protection and insulation for your house. All shingles provide wind resistance, heat resistance, and algae resistance. However, some shingles will still leave some vulnerability. Good recommendations for new shingles are CTA and GAF types.  These shingles are a great investment to add beauty and value to your home as well.
Other Upgrades and Considerations
Although the two above are huge things to consider, there are many upgrades that you can install when replacing a roof. Some other considerations for upgrades are:
Airtight Chimney Cap Installation
Improve Roof Ventilation
Installing Low-Maintenance Gutters
However, there are considerations to keep in mind. While upgrading and replacing your roof is a necessity, there are a lot of inconveniences that come along with it. The expenses around roofing material, removal and disposal of debris, and installation can be steep. Furthermore, noise can be a headache for yourself and your neighbors. That's why you need professionals that are affordable and able to get your new roof installed quickly and professionally.
Call the Professionals at Eastbrook Construction
When it comes to your roofing needs, look no further than Eastbrook Construction. Whether you are looking for a simple repair or a new roof, Eastbrook's professionals will make sure your roof is looking brand new. For over 20 years, we have been servicing Howell, Brighton, and the surrounding area! However, we do more than roof installation. Eastbrook's services include repairing skylights, doing damage restoration, and so much more!
Call for an inspection today to check on the state of your roof.