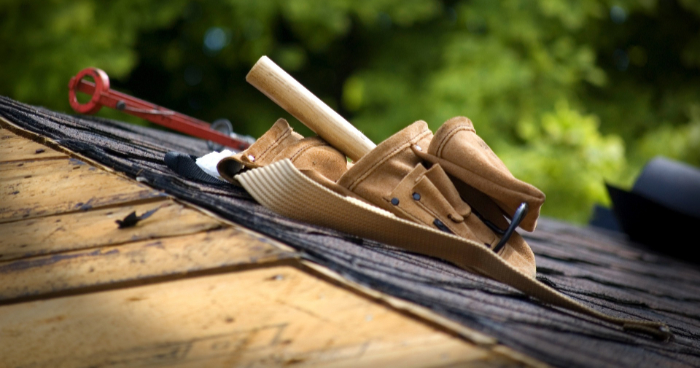 The shelter in place order has affected quite a few of us over this time. We would like everyone to know we are here for you. Winter weather can take a serious toll on your roof. In addition to missing shingles, you may have other damage to your roof.  Eastbrook Construction is open for roof repairs. From replacing shingles to adding new wood, we can help.
Open For Roof Repairs Right Now
The first step in having your roof repaired is to get one of our free estimates.  Our experienced inspector will give you an accurate quote on the repairs that are needed for your roof. After the quote is accepted, we will schedule a repair date for your roof.  Also, during your repair, we make sure to follow all safety guidelines from the CDC while working. In addition, we also follow any safety guidelines set by the state of Michigan.
Of course, roof repair is not the only thing we can help with. We can provide skylight repair, chimney repair, and many other repairs you need for your home. A leaking skylight can be a real headache. The damage from the leak could cause you thousands in damage. Also, bad weather and high winds can cause damage to an older chimney as well. Our repairs can be handled fairly quickly but it depends on the nature of the repair.
Eastbrook Construction has been providing roofing services for decades and we strive to provide the best customer service around.  Through these uncertain times, we just want to make sure that you know we are here to help. Give us a call today at 248-877-9247 or use our easy contact form. Finally, we hope all our customers and their families stay healthy and safe. We are working together to make it through this.