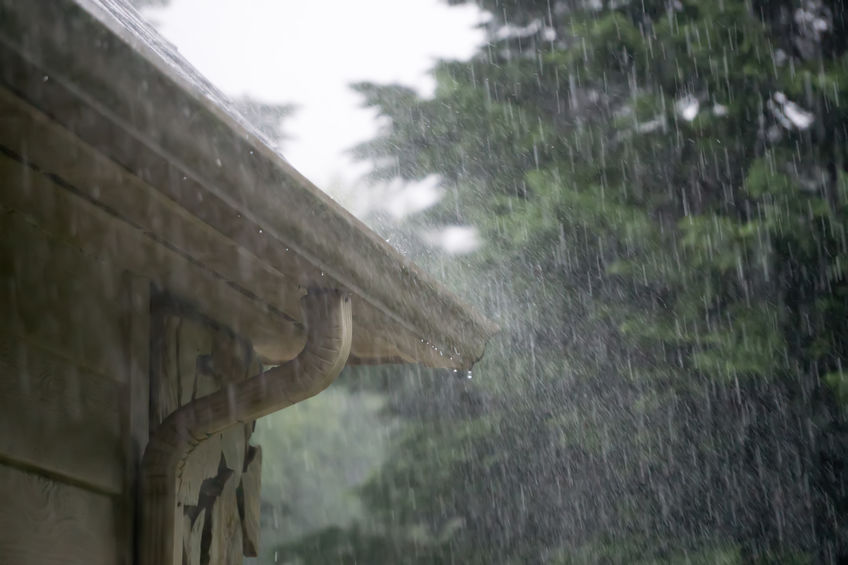 Summer storm roof repairs are part of summer. It's summertime here in Michigan and we all know what that means. Yes, lot's of fun times outdoors. But wait, there is something else about being in Michigan in the summer. We can get some pretty wild summer storms. Some of these storms produce very high winds that can easily damage the shingles on your house. Some of these storms can generate some very large size hail, which too can damage your roof shingles.
Summer Storm Roof Repairs In Your Area
High winds and hail aren't all that can damage your roof shingles. When those winds grab hold of the trees around your home, branches may begin to fly and hit your house. Those high winds can also pick up items around your hose and throw them at your roof.
Needless to say, there are many things that can damage your roof shingles. That's when you need to know who to call to come to your house and do the necessary repairs on your roof shingles. Give us a call. We are located in Howell, Michigan, and are very familiar with roof repairs in Ann Arbor through the Brighton areas of southeast Michigan. We know that for some reason or another the high winds that some summer storms produce tend to hit pretty hard in Ann Arbor or Brighton. That's why we have our roof repair crews at the ready when we know that a summer storm is brewing.
We will come to your house and assess the damage to your roof. There is no charge for this service. We are professionals and we understand that most people don't fully understand what goes on on your roof. With all of the things that can impact your roof repair, there are no two jobs that are exactly alike. This is why we take all of the time needed to help you better understand your roof and the repairs it may need.
In Need Of Storm Roof Repairs?
If you are pleased with what we tell you about the roof repairs you will need, we can get to work right away to help keep your home protected from the outdoor elements. There are no jobs that are too large or too small for us to handle. We will take care of everything. We will make sure that the job is done right from the beginning. You've already experienced enough that you don't want to have to call us back to fix something that should have been done correctly the first time around.
Ann Arbor, Brighton, Howell, and all of the surrounding areas are the areas where we work best to handle all of your roof repairs. Finally, just give us a call and we'll be there for you and your roof repairs.