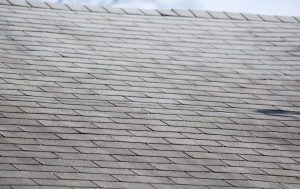 After a historical ice storm, the worse seems to be over. We seem to be clear of the roughest of the Michigan weather this winter and spring are right around the corner. However, the damage that the recent storm has caused cannot be overlooked.  The frozen rain and the spike in wind speed can only mean one thing: Winter Roof Damage. The amount of power outages and broken trees proves that some roofs will be in less than stellar condition. Thankfully we here at Eastbrook Construction are here to help. We can help inspect your roof and repair any winter storm damage it may have gotten over these past few months.

Winter Roof Damage
With the strong storms and high winds we've been having, you need to be sure your roof hasn't sustained damage. Roof damage from winter storms is very common, and sometimes you don't notice until it's too late.
Mysterious leaks, broken shingles around your home, and weird smells from mildew growth are just a few signs something may be wrong. These symptoms can be signs of winter damage such as:
Ice Dams
Flashing Leaks
Freezing Gutters
Condensation
Hail Damage
Winter weather roof damage is a problem that needs to be addressed sooner rather than later before further damage can occur.
Getting your roof inspected, repaired, or replaced now
Putting off getting your roof checked out or repaired after a winter storm will only make things worse. With Spring still a ways away, the chances of another winter storm or cold front are very possible and you don't want your home taking more damage.
The thawing and freezing loop will exacerbate any damage and most likely cause more damage to your home and roof. Being proactive now will save you further down the line.
So don't let any winter storm damage go unchecked. Hire a professional roofing company like Eastbrook Construction and get your roof fixed correctly the first time. We have a variety of shingles to choose from like GAF. Finally, we will even give you a free estimate on your next roof inspection and repair. So why wait? Contact us and get your quote today!