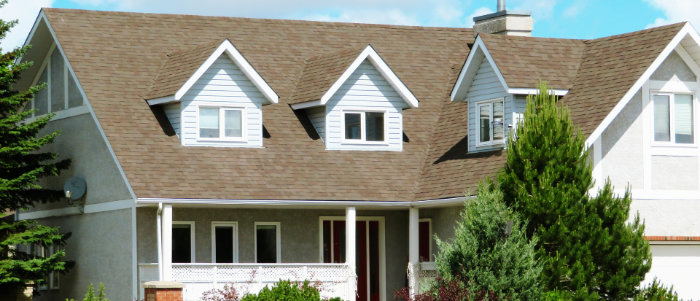 When it comes to a Michigan style roof, the primary type for homes is an asphalt roof. The colder Michigan climate makes this type of roof ideal. Where out west you will see a different style roof such as clay tile. This type of material is better for hot dry weather. When it comes to new roofs in Ann Arbor we always suggest GAF or CertainTeed shingles.  A new asphalt shingled roof should last you at least 15 years.
Michigan Style Roof From Eastbrook Construction
Another question that comes up quite a bit is what is the minimum roof pitch in Michigan? It is recommended to have a pitch of at least 4/12 with a minimum requirement of 2/12.  Having a slope o your roof helps in properly draining water from your roof. Having an asphalt shingled roof from the professionals at Eastbrook Construction guarantees a great roof for years to come.  In addition, when you choose a shingled roof, there is a variety of colors to choose from.
With many different textures and colors, the professionals at Eastbrook, can help you find just the right look. Also, with a new roof, you will notice your energy bills going down because a new roof will provide better insulation from the weather. Also, adding new insulation to your attic at the same time will really increase your savings. In Washtenaw County, Eastbrook Construction has installed and repaired hundreds of homes.
Ann Arbor And Surrounding Areas
At Eastbrook Construction, we have been providing roofing services to all of Ann Arbor. When it comes to quality work for an affordable price nobody beats Eastbrook in the Ann Arbor area. If you need a new roof or just some repairs contact the experts at Eastbrook Construction today.  Finally, a new roof is a solid investment for any homeowner. Save money on your energy bills by having a new asphalt shingle roof installed today!